A Leadership Learning Path Designed for Law Enforcement Officers

Interdisciplinary approach to law enforcement leadership by combining the disciplines of criminal justice, management, communication, public policy and administration and psychology.

Opportunity to understand, evaluate, and then practically apply knowledge and skills that will impact police agencies and their communities.

14-week online learning supported by PhD faculty and a four-day synchronous residency.
What Learners Are Saying
"I thought that the content was relevant, and I was able to relate to many of the topics that were covered. Faculty and classmates were excellent and provided both positive feedback and helpful criticism."
Holleigh Coles, U.S. Capitol Police
LENF1100
"A well-designed course...I was quite pleased."
Arthur Carr, Ministry of National Security - Trinidad and Tobago Police Service
LENF1100
"It's an amazing course! Flexible online learning that fits my busy schedule. I would highly recommend this course to police officers who are interested. This course really stands out!"
Enzingar A. Jones, Royal Police Force of Antigua and Barbuda
LENF1100
LEAD the Way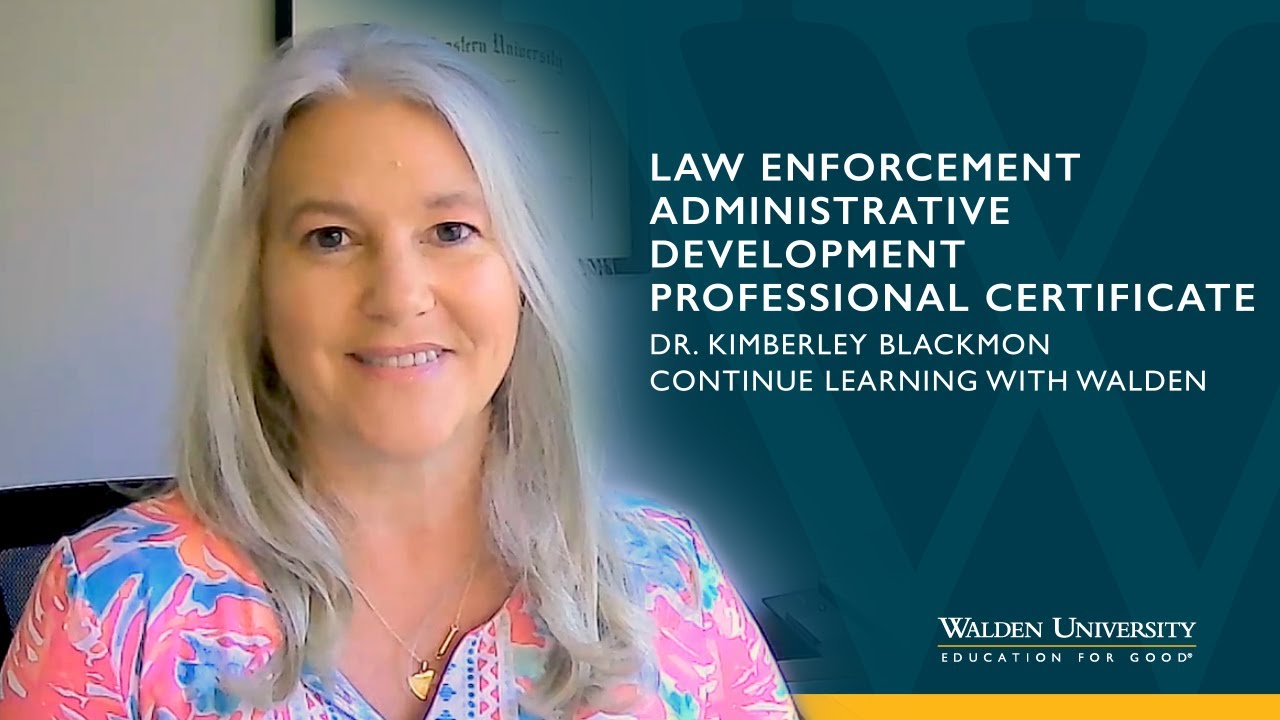 Skills to LEAD With: Professional Development for Law Enforcement Leaders
Explore our upcoming Law Enforcement Administrative Development (LEAD) Professional Certificate, designed to empower you with advanced skills in strategic leadership, conflict resolution, and management.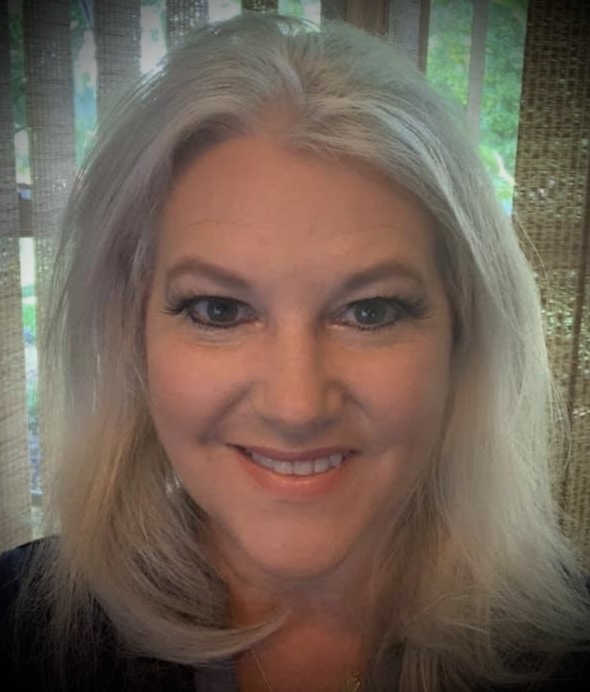 Kimberley Blackmon, Ph.D
Dr. Kimberley Blackmon began her law enforcement career in 1998, working as an investigative intern with the Florida State Fire Marshal's Office. A Florida native, she earned her undergraduate degree in criminology at Florida State University. Having developed a deep passion for the criminal justice process, she went on to complete the police academy and joined the Clermont Police Department in central Florida in 1999. While gaining experience in patrol, investigations, community relations and administration, she continued her studies at Nova Southeastern University. She completed her master's degree in criminal justice in 2006 and her PhD in Criminal Justice and Behavioral Sciences in 2014.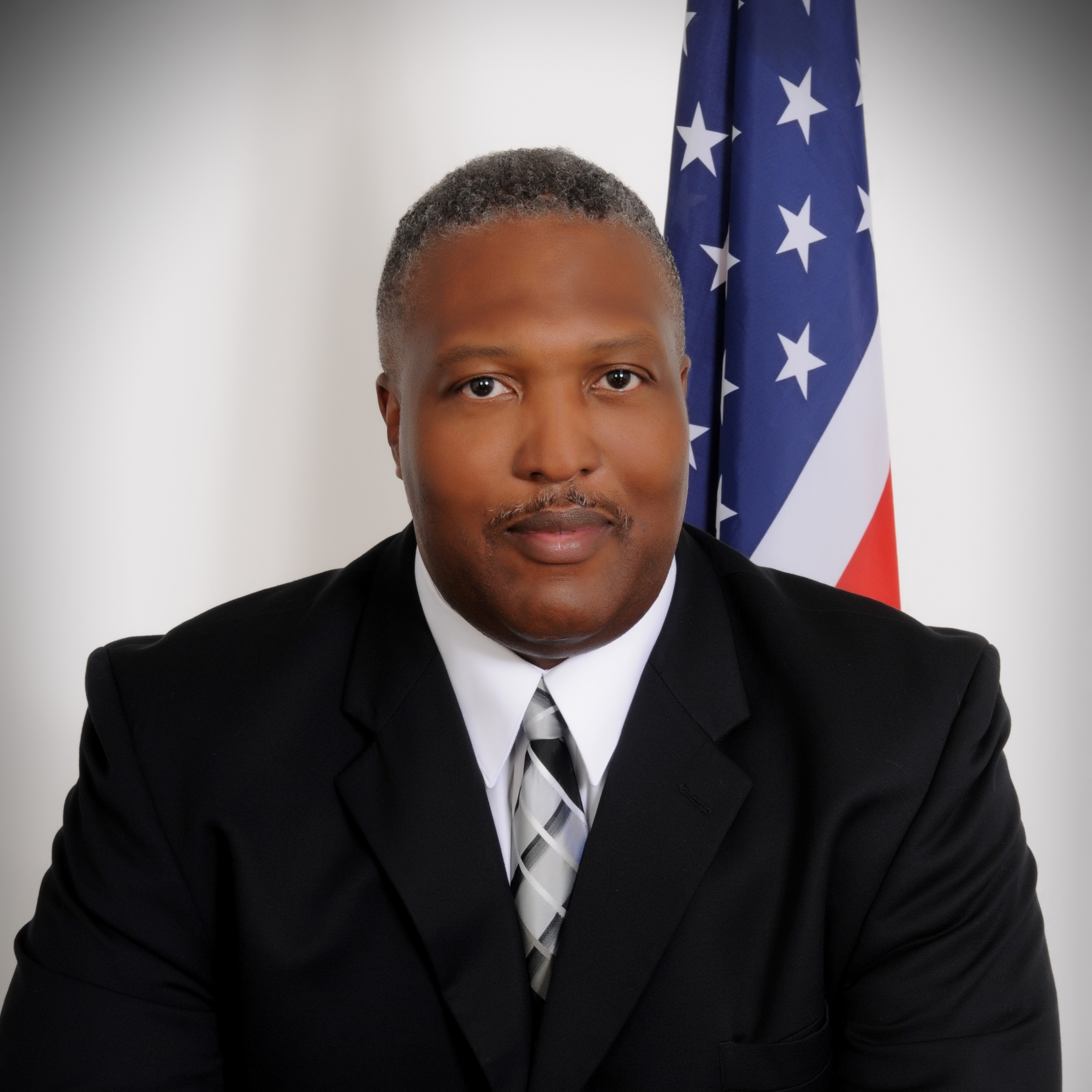 Jessie Lee, Ph.D.
Dr. Jessie Lee has been a law enforcement executive, senior advisor, and strategy consultant who has championed diversity and inclusion in public safety, law enforcement, and higher education. Dr. Lee is the former executive director of the National Organization of Black Law Enforcement Executives. Currently, he serves as senior consultant to the executive search and assessment center team for the International Association of Chiefs of Police. In this role, Dr. Lee oversees a variety of extensive management studies, both domestic, and international, including public safety on university campuses. Dr. Lee is the academic program director of the criminal justice department at Walden University.
†Please consult with the appropriate licensing or certifying authority, local school district, or other organization to determine whether a course will satisfy applicable requirements to maintain licensure, obtain or renew certification, or establish eligibility for employment.
*In the event that an individual chooses to matriculate into Walden University's Tempo Learning® MS in Criminal Justice or BS in Criminal Justice degree program, Walden University will review any prior learning completed by the student, including the Professional Certificate, and the university may apply competency credit equivalency toward the program. Walden University is accredited by The Higher Learning Commission, www.hlcommission.org.
Walden University is accredited by The Higher Learning Commission. Many countries have their own accrediting bodies, and degree recognition differs from country to country. Prospective students who reside outside of the United States are advised to review accreditation requirements for their own country to confirm recognition of their Walden program of choice.
Walden University is currently authorized, licensed, registered, exempt, or not subject to approval in all states, except New York and Rhode Island. Some states have required statements that can be found on our State Authorization for Distance Education page. It is the student's responsibility to know and understand the statutes and regulations of the state in which they intend to utilize this degree.